Spray Tanning

Our all natural, organic spray tans promote a healthy body image & make you look and feel beautiful!

It's more than a just a tan. It's part of a lifestyle that helps build self esteem, encourages healthy habits, and instantly improves your appearance (and mood!). The tan is applied within minutes by our certified spray tan pro, and with proper aftercare, can last about 7-10 days. The shade can be adjusted to your personal preference–go light or dark! 
We use paraben-free products that work for all skin types and provide a completely natural, glowing color (never orange!). All of our spray tanning products are made from only the finest all-natural ingredients available, including: Certified Organic DHA, Shea Butter, Citrus, Ginseng, and Cucumber. The tanning solution is a red-carpet favorite and used by over 3,000 film and television makeup artists, celebrities, the world's finest hotels, resorts/spas, and the original DWTS cast. The products are cruelty free and never tested on animals.
Vacations, weddings, events, parties–there are so many reasons to get a spray tan, it is the best accessory! But beyond the cosmetic effect, there are deeper reasons why you may want one. Many people struggle with body image. Whether you are adjusting to a post-baby body or going through the stages of an illness, getting a spray tan can make you feel good instantly and give you that boost of confidence you need some days.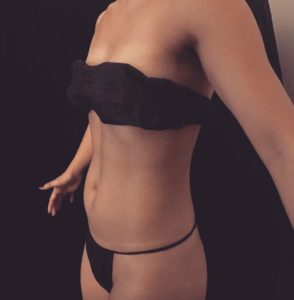 Spray Tanning